Net گرجستان یکی از تورهای مورد علاقه ایرانیان است که به دلیل اینکه نیازی به ویزا نداره طرفداران زیادی دارد .دلایل مختلفی از جمله قیمت مناسب تور و هتلهای لوکس و مجلل گرجستان در انتخاب این تور تاثیر گذارند . The best hotels in Georgia because of the unique quality of service and upscale hotels in Asia and Europe compete. This hotels in the cities of Georgia (Tbilisi, Batumi and ...)Scattered in this post we look stylish hotels in each area.
---
1 .htl Radisson Blu Tbilisi (Radisson blue)
Radisson Blu Hotel Tbilisi, Georgia, one of the hotels in row 5 star hotels and one of three Premier Hotel Tbilisi is. The hotel has 18 floors of the hotel, the Radisson Blu Mrvfh.htl glass in the center of Tbilisi and is conveniently close to most Tourist attractions Tbilisi is located. The hotel is 300 meters from metro station and 5 km train station and Tbilisi International Airport is 19 km away. The hotel has an indoor swimming pool located on the top floor because the glass walls overlooking the stunning view of Tbilisi ahead of Georgia puts passengers tour.
2 .htl Sheraton Batumi (Sheraton Batumi Hotel )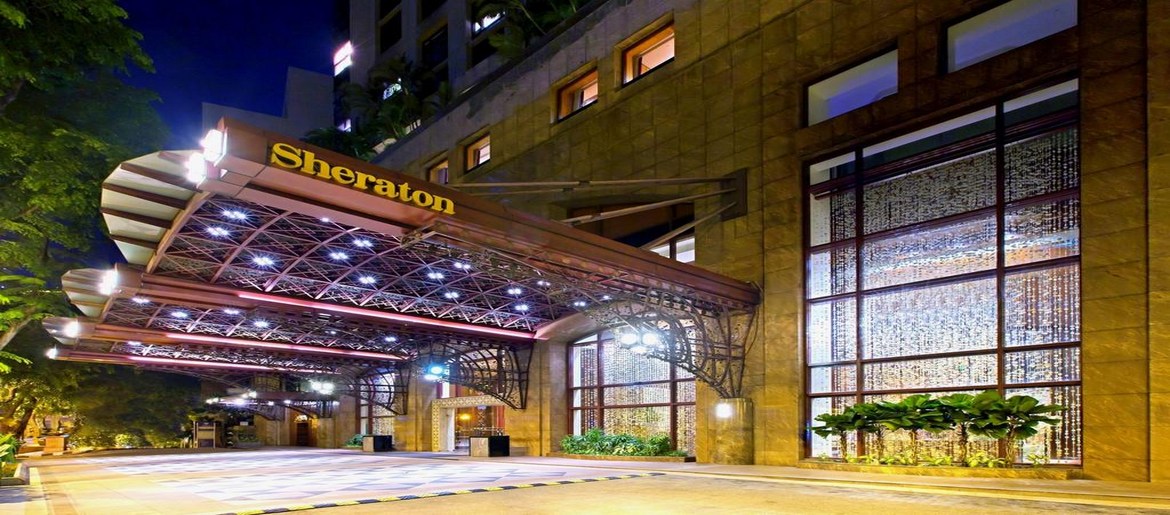 Georgia's most famous fine hotels, 5-star Sheraton Hotel is .htl Sheraton Batumi Black Sea coast is located in the seaside boulevard of the city, one of the most beautiful local landmarks and is just 15 minutes away from Batumi airport to the hotel .htl 5 stars Sheraton Batumi is a total of 202 rooms and a full-featured deluxe standard rooms and deluxe suites luxury summer and winter pool sauna Jacuzzi is a disco and casino.
3. Grand Hotel Grand Hotel in Tbilisi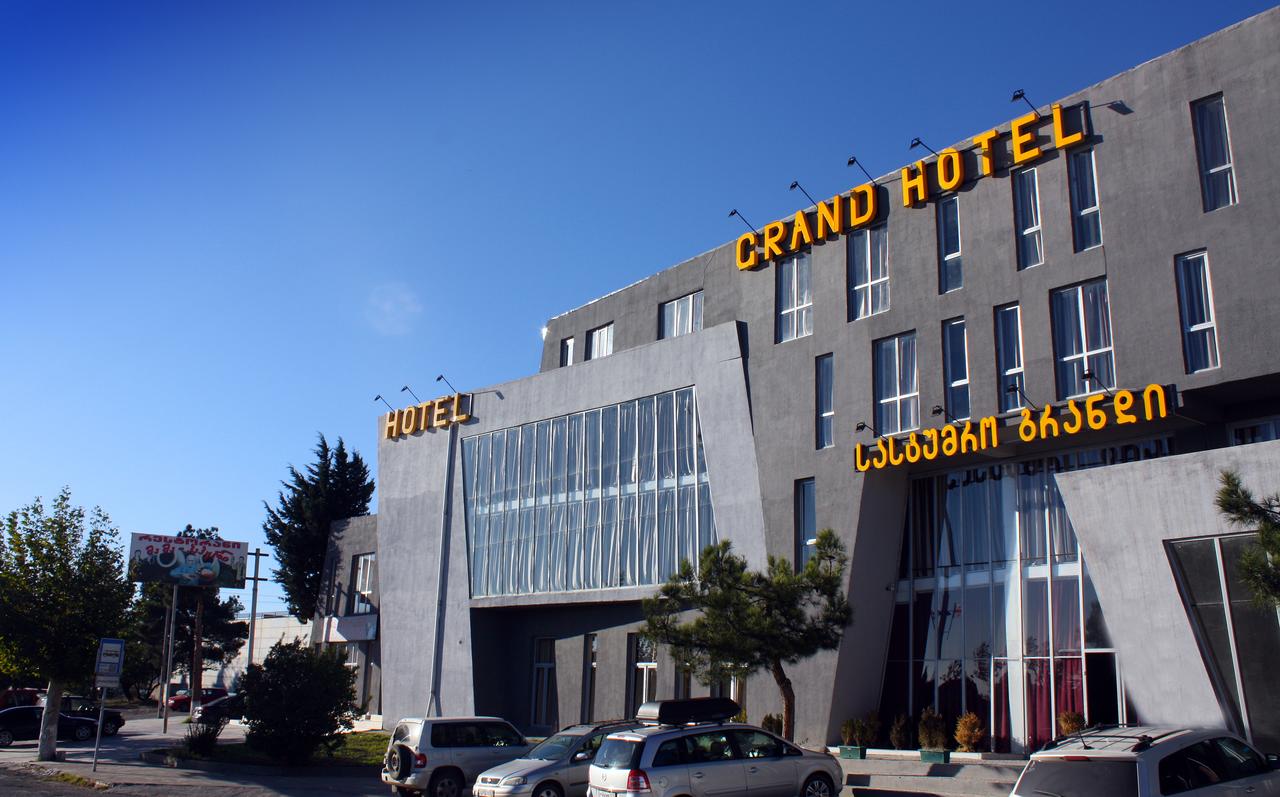 Georgia is one of the hotels, the Grand Hotel is Tbilisi. Grand Hotel on 5 floors and 20 rooms with balcony, in the beautiful region located in the center of Tbilisi and in the cleanest area of ​​the urban environment Tbilisi It is recognized, its geographical location in front of the Sheraton hotel and near embassies, government offices, business and entertainment centers located. (In 3 minutes of the main streets of the city.). دارای رستوران شیشه ای واقع در طبقه پنجم هتل با بهترین مناظر در محیطی کاملا دوستانه.رزواسیون هتل بصورت ۲۴ ساعته میباشد و از ساعت ۱۲ شب به بعد ورود و خروج به هتل آزاد می باشد همچنین این هتل دارای اینترنت رایگان در تمام نقاط هتل می باشد
4. Hotel British House Tbilisi (Boutique Hotel British House)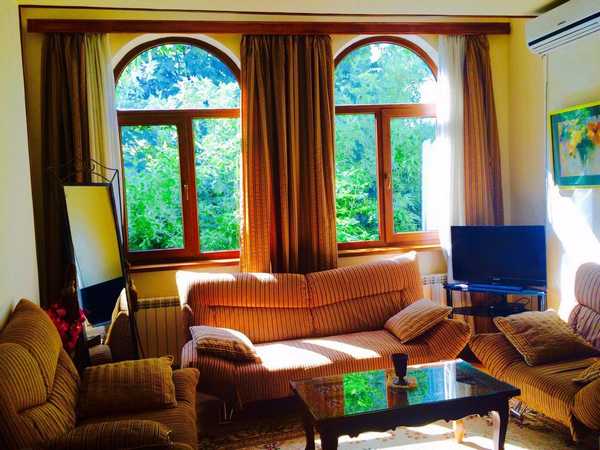 Hotel British House 4 star hotel in downtown Tbilisi is Georgia. You can walk from the hotel or by bus and taxi access to the recreation center. In Knyd.yn hotel has 8 rooms upon request passengers, airport transfer will be provided Grft.karknan We speak English and Russian. the Knnd.ayntrnt excellent quality, high-speed Wi-Fi is available to guests include Gyrd.amkanat hotel Georgia : Internet, taxi service, Phone, تلویزیون, Full air conditioning, Transportation , Washing and laundry services, Restaurant, Tomato service, صندوق امانات, Satellite television can be ...
5. Hotel Primavera Tbilisi (Primavera Tblisi Hotel )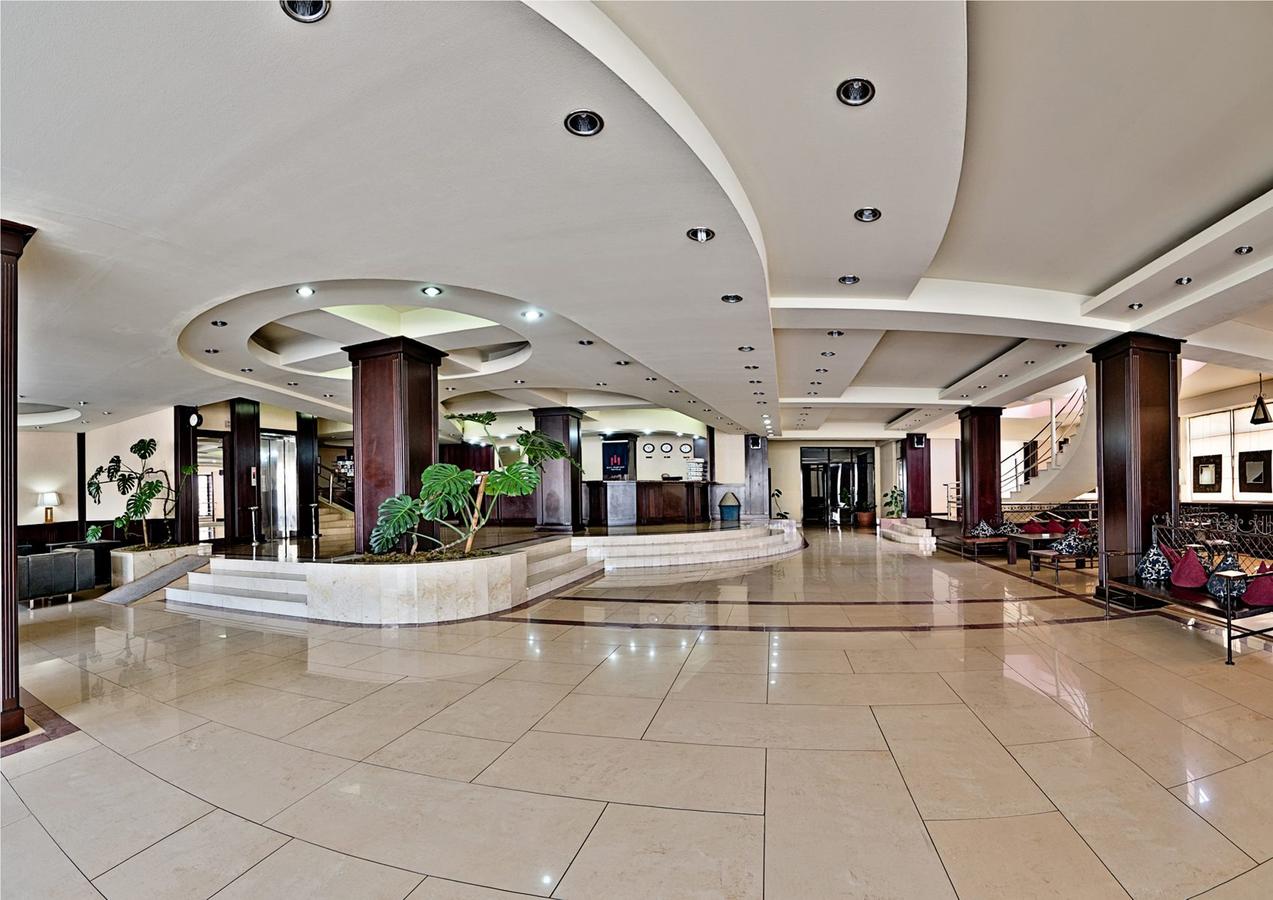 Of cheap hotels Georgia can refer to the hotel Prima Prima Vera .htl a beautiful 9-storey hotel with a cozy and stylish decoration which is located in the quiet street in the heart of Tbilisi, has recently been renovated to the highest standard . This 4-star hotel is the most suitable hotel in Georgia is located in the city center. You can walk from the hotel or by bus and taxi access to the recreation center, the hotel Knyd.amkanat Georgia : Internet, taxi service, Phone, تلویزیون, Full air conditioning, Transportation , Washing and laundry services, Restaurant, Tomato service, صندوق امانات, Satellite television is ....
6. Marriott Tbilisi (Tbilisi Marriott Hotel )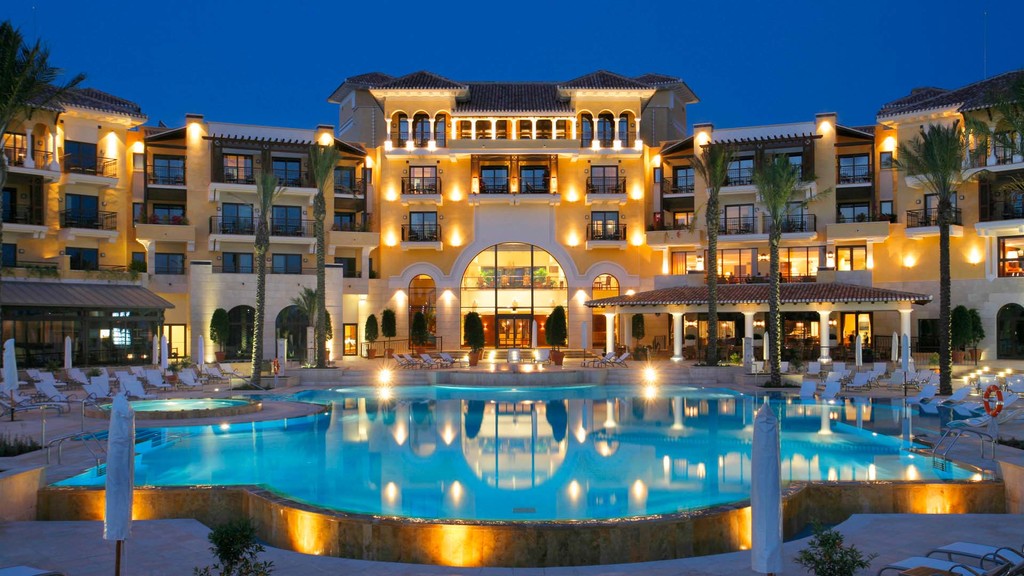 one of the best Hotel Tbilisi, Marriott 5 star in the city center ( Rustaveli Avenue Rustaveli ) Located to commercial centers, shopping areas and not in the best part of the city to downtown Tbilisi and the Georgian Parliament and 200 meters at a distance of 600 meters is Azadi Square and only a 5 minute walk to the hall Tbilisi Opera and ballet and was Georgian art Museum. The hotel will allow you to easily subway stations, buses, museums and theaters access. Marriott was built in 1915 and is 100 years old and has won the gold medal at the Paris International Exhibition .barha renovated but still its glory time Darast.ayn hotel has 127 rooms and you enter the hotel can enjoy Georgian hosted by Deluxe Bbryd.ataq the hotel is 35 square meters and you can be comfortable experience the special atmosphere and tranquility in the room.
7. Bvmvnd Garden Hotel Tbilisi (Beaumonde Garden Tbilisi Hotel)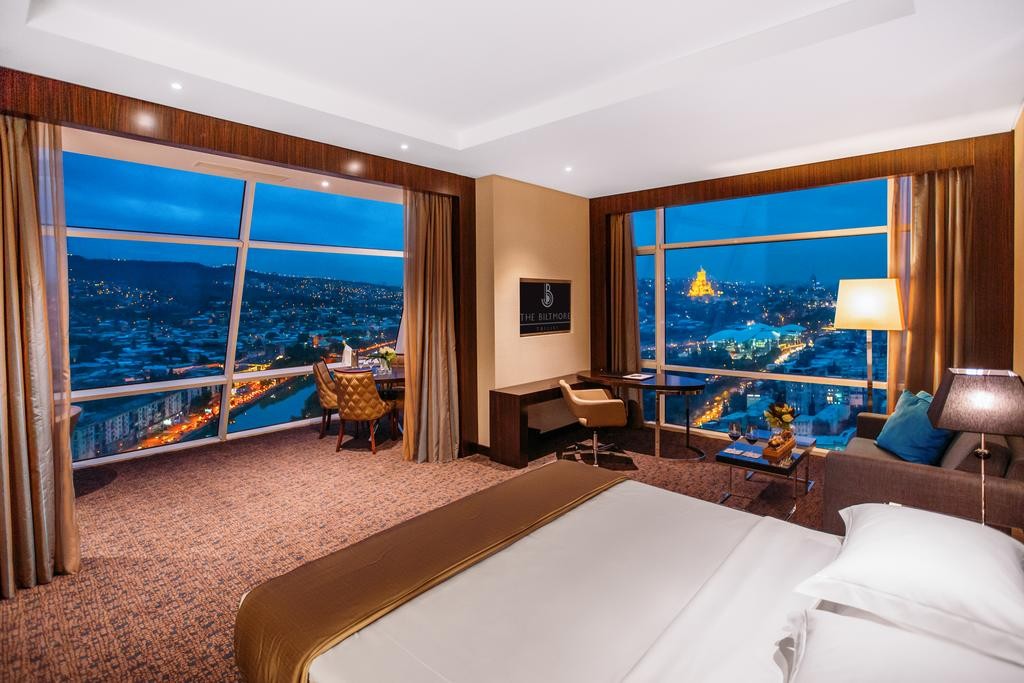 Bvmvnd Garden Hotel is one of the hotels in Tbilisi as well as a hotel with great amenities this hotel in Tbilisi is a distance of 10 minutes from the city center. The hotel has 5,000 square meters of private garden and pool Guests can enjoy outdoor use and sunbathe. The Georgians also take advantage of the traditional drinks and has 45 rooms. Among the features of this 3-star hotel, including: Outdoor swimming pool, sauna and hot tub, billiards, garden, housekeeping, airport transfer, laundry, dry cleaning, Breakfast in the Room, Ironing Service, Currency Exchange, shoes and cosmetics, pack lunch, Services Tours, fax and copy service tickets , car rental, restaurant, reception Boarding - newspapers, balcony, clean and no-smoking rooms, reception and delivery of fast, safe, air conditioning, etc..
8. Hotel Holiday Inn Tbilisi (Holiday Inn Tblisi Hotel)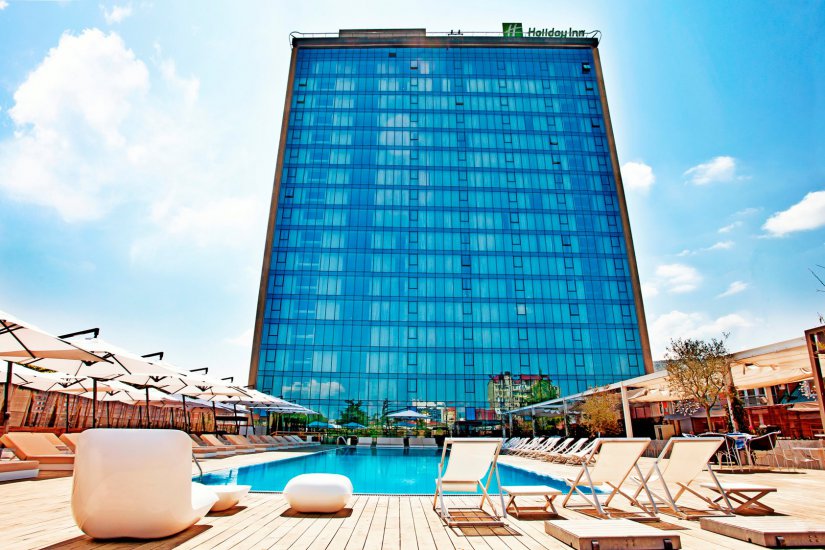 4 star hotel in Tbilisi, Georgia Holiday Inn is located only 18 km from Tbilisi International Airport is located near the stadium and in the streets of Tbilisi is famous Pkyny with a 10-minute drive you can go in the mountains Kaksvs hotel has 252 rooms is that all rooms are equipped with free wireless internet and amenities such as an outdoor swimming pool, garden and fitness center is. This 4-star hotel has a great location and a little distance from the city center. River Moskva and transportation available Hstnd.ataq modern chic decor equipped with conference rooms and business center, gym and restaurant facilities that are considered.